Culinary Leadership
Meet the Chefs of Hotel Arista & CityGate Centre
We know a big part of your event, meeting or lodging experience is the food!
Meet the talent pleasing your palate when you visit us in Naperville, IL, at CityGate Centre.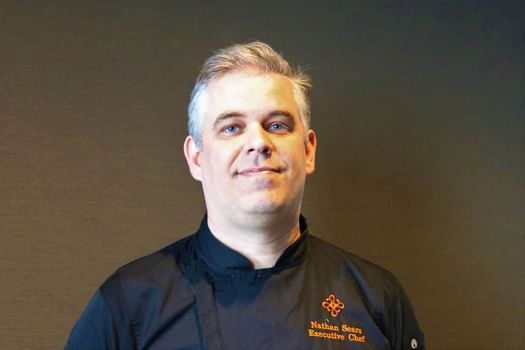 Chef Nathan Sears, Executive Chef, Hotel Arista/Hotel Restaurant Group
Executive Chef Nathan Sears honed his craft under world-class chefs, with much of his training at Vie in Western Springs where he started as a line cook and rose to Chef De Cuisine. In this role, while Paul Virant was opening a restaurant in Chicago, Chef Nathan not only maintained the Michelin Star Vie garnered, but the local rating rose from 3 star to 3.5 star.
Chef Nathan then opened his own Chicago restaurant, The Radler, which was named a Top 10 New Restaurant by Chicago Magazine. In 2016, he joined the team at theWit hotel in downtown Chicago. While Chef Nathan was overseeing all food perations the hotel received numerouse awards and honors: It was rated No. 1 in The Americas by Hilton Worldwide for service and quality, named among the Top 3 Rooftop Bars in the World by Travel and Leisure Magazine, and was named Best Meeting Space in Illinois
Chef Nathan oversees food and beverage at Hotel Arista and the hotel restaurant group - Che Figata, Zorba Cocktail Bar and Lavazza - along with Banquets and In-Room Dining. He already has turned the Che Figata menu into his own take on Modern Italian, using the wood-burning oven and grill as a backbone for his honest approach to food.
Knon as the "Chef's Chef" in Chicago for sharing his expertise and leadership throughout the city's culinary community, Chef Nathan now brings that leadership to build a great food community in the suburbs.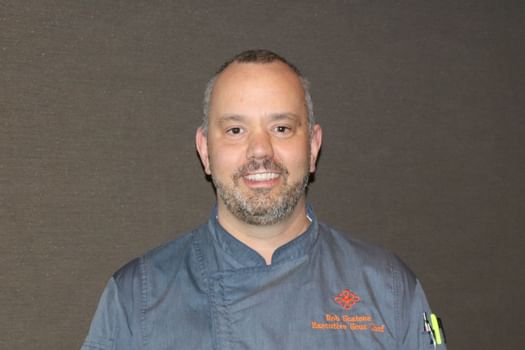 Chef Rob Scatena, Executive Sous Chef, Hotel Arista
Executive Sous Chef Rob Scatena has nearly two decades experience in hotel kitchens from New York to San Diego, and also has worked with highly rated restaurants throughout Chicagoland including Carlucci's, Heaven on Seven, Wildfire and Redstone. But his passion for cooking is home grown – his grandfather owned a pizzeria called Casa Maria's – and he turned that passion into his own career, graduating from the Cooking & Hospitality Institute of Chicago (CHIC) in 2000 and continuously honing his skills since.
While with Loews Hotels in 2015, Chef Rob ran The Ashburn American GastroPub at its Rosemont location and, today, Chef Rob enjoys home brewing – along with making pizza in his own wood-fired oven, hosting seasonal crawfish boils and teaching his two sons to cook.
Chef Rob also spent a decade with Marriott International locations near O'Hare and in Chicago's western suburbs.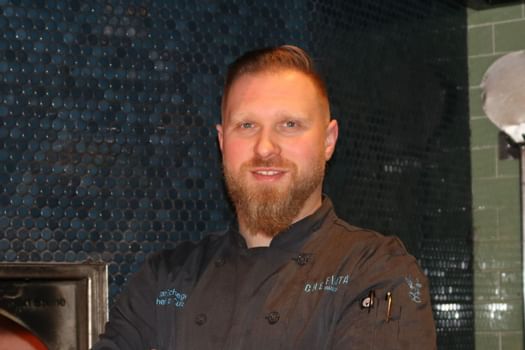 Chef Ian Schlegel, Chef de Cuisine, Che Figata
Chef de Cuisine Ian Schlegel brings to Che Figata expertise in Italian cooking, along with deep roots in the local community and an honest love for food that is carried through in his cooking.
Certified in professional Italian cuisine by the International Academy of Italian Cuisine Lucca – a smally city in the Tuscany region of Central Italy located between Pisa and Florence – and with a degree in culinary arts earned at the College of DuPage, this DuPage County native studied and cooked under the direction of two of Italy's four recognized Masters: Master Chef Gianluca Pardini and Master Chef Alvaro Bartoli. He brings more than a decade of experience in culinary leadership to Che Figata, including working at the 5-star luxury Montecantini Palace & Spa in Montecantini Terme, Tuscany, and at the 4.5-star boutique Hotel Teatro in Denver.
Chef Ian's passion and skill to develop recipes that are fresh and flavorful using locally sourced seasonal ingredients was solidified when studying in Italy. It makes him a perfect fit for Che Figata where he sources much of the fresh ingredients from Che Figata's own Chef's Garden as well as from local growers, and serves them up with love.